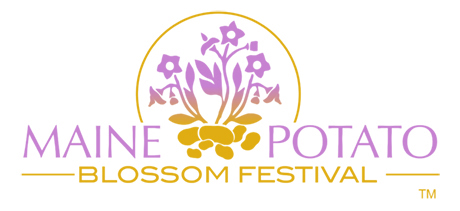 Summary of 72nd Maine Potato Blossom Festival
2019
We had a wonderful fun filled (9) days this year at our annual Maine Potato Blossom Festival held in "Friendly" Fort Fairfield, July 13th-21st.
It was a huge success and saw thousands of visitors from all over the State of Maine and as far away as Idaho. All remarked on the beauty of our countryside with blooming potato fields, as well as broccoli, grain, barley and canola. The many Amish communities dot the landscape as well.
There were over (75) events to enjoy, awesome food, entertainment and a spectacular Fireworks display to close out our Festival.
We are sincerely grateful for the many volunteers and sponsors who help make this annual celebration of our Agricultural Heritage and Maine Farmers here in Aroostook County and the State of Maine, possible again this year.
We are looking forward to our 73rd Maine Potato Blossom Festival being held from July 11th-19th of 2020. We will be celebrating the State of Maine Bicentennial and will be having many new events as well a special recognition of our great State of Maine. Mark your calendars and plan to join us!