McIntosh One-Room School House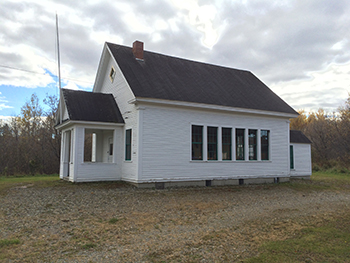 The McIntosh School is the only restorable one left out of the twenty-six listed in Maine in 1904. It was built in 1848 before churches and other public buildings, and was also used for town meetings, social gatherings, church services, weddings, baptisms and funerals.




The school was originally located near the corner of Route 1A and Route 167. It was moved to its current location near the Fort Fairfield Railroad Museum off Brown Street. The blackboards are still in place and so too are the privy compartments - one each for girls and boys! Volunteers from the Frontier Heritage Historical Society have worked to restore the school house and host school groups and tours throughout the year.